Gerne stellen wir uns einmal bei Euch vor. Die Hard Radioshow entstand 2005 durch Mercedes Herrada und Kiwi Gejas und hatte das Ziel den Underground zu fördern und coole neue Bands zu präsentieren.
Da die Masse an guten Underground Bands dann doch nicht reichte, um alle 2 Wochen eine zweistündige Sendung zu füllen, erweiterte man die Auswahl auf alle gute Musilk der härteren Gangart.
Durch neue Moderatoren/innen kamen dann auch Bands aus dem Punk, dem Hardcore, dem Hardrock, usw. dazu.
Heute ist das aktuelle Team sehr breit aufgestellt und präsentiert Bands live im Studio und auf der Bühne. Dazu gibt es Neuvorstellungen, Festivalberichte, Verlosungen, Sondersendungen und regelmäßige Überraschungen! Auch haben wir wieder viele lokale Bands, die bei uns eine Plattform für neuen Scheiben finden.
Infos, Neuigkeiten und Playlisten zu den Sendungen findet Ihr auf unserer Facebook Seite und teilweise auch hier auf der Homepage.
Stay hard!
Die HRS Crew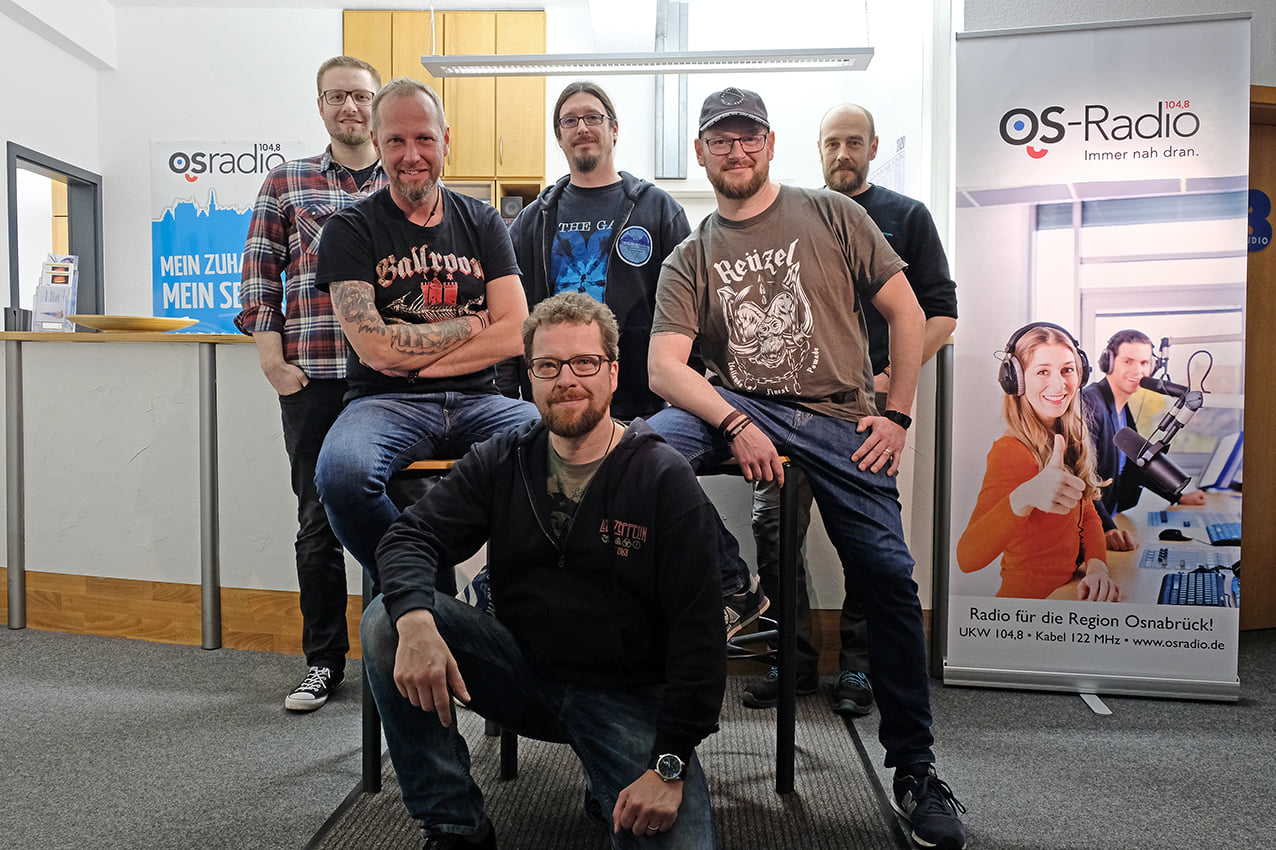 Tobias 'Tobi' Libeks, Christian Voß, Dennis Gersmeyer
Alexander 'Ali' Welz, Sebastian 'Sebe' Lübbers,
Frank Thiemann
Sendung 28.07.2022
Judas Priest - Tyrant
Amon Amarth - The Great Heathen Army
Jag Panzer - Black
Sacred Reich - Salvation
Streambleed - Redlined
Streambleed - United In Hatred
Jani Liimatainen - Breathing Divinity
Jani Liimatainen - Side By Side
Jani Liimatainen - I Could Stop Now
At The Movies - Venus
At The Movies - Crush
Bad Religion - Anesthesia
Cloven Altar - Demon Of The Night
Cloven Altar - The Mysthic Age
Prong - Whose Fist Is This Anyway
Totenmond - Blut Aus Krank
Akercocke - Verdelt
Ozzy Osbourne - No Easy Way Out
WASP - Somebody To Love
Demolition Hammer - Under The Table
Whitesnake- Fool For Your Loving
...